About Us
Armed by expertise and unlimited love for both dogs and individuals, we created a dog-people center approaching dog assisted therapy in a wholistic manner. We provide dog assisted therapy, focusing on the multiple positive effects dog-human bond has to offer to individuals and children with developmental and learning difficulties, various disabilities, mental and physical health issues.
In addition, we created our breeding program to provide families the opportunity to formulate a life bond with these special creatures, and to be able to select puppies with the appropriate skills to be properly trained for therapy and service.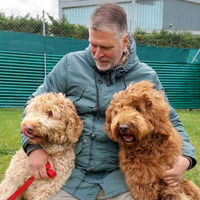 Konstantinos Koilias
That special dog-human bond has been on Konstantinos path for most of his life. His early passion in making this world a better place for dogs started a long time ago, from when he made his parents unused garage a hidden dog shelter. His love for dogs led him in numerus volunteer experiences, such as, feeding stray dogs, participating in many animal rescue activities and animal welfare organizations. Driven by his dedication, started his professional experience as a vet assistant, where he discovered his gift in communicating with dogs. His journey in dogs' lives had just begun.
His interest in dog-human communication grew more, in his effort to work on stray dogs' behavior, to increase adoption possibilities. Guided by his vision, he was professionally trained and specialized in solving behavioral problems, helping over 1000 stray dogs. At the same time along with his experience he continued his learning in sports such as agility, IPO, search and rescue, all over the world, including Greece, Slovakia, the Netherlands, and Germany. He received his professional qualification as a professional trainer and handler of search and rescue dogs in North Carolina, USA, where he continued his career in relative positions.
However, his everyday contact with the four-legged creatures taught him the therapeutic abilities they generously offer, and he continued his professional experience and education participating in numerus programs for dog assisted therapy, service dogs, animal assisted interventions, service dogs for PTSD, in Russia, the UK and Pennsylvania, USA. He earned the qualification of professional training and handling therapy and service dogs in the US, where he continued his career and became an expert on service dogs and dog assisted therapy for children, adolescents, and adults with various disabilities, developmental and learning difficulties, mental and physical health issues. Since, he has also been trained in special education and continues his learning at every chance as his growing consideration of dogs and humans never stops.
Today, with 25 years of experience Konstantinos works as a professional dog behaviorist and trainer, focusing on therapy and service dogs, providing dog assisted therapy interventions, while participates in international conferences and efforts in creating universal laws for therapy and service dogs.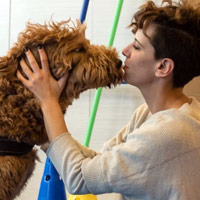 Konstantina Thanasoula
Konstantina's early interest on what nature has to offer, made her graduated from the department of Geology and Geoenvironment of Athens National University. However, her love for dogs earned her devotion for life. She started with basic dog training using positive reinforcement and continued her education on dog basic obedience and behavior correction in Pennsylvania, USA, and the UK. Her strong affection towards dogs and humans led her in earning her qualification on animal assisted therapy and opened an ongoing journey of expertise and learning.
Her drive in reinforcing her abilities to assist individuals in need, guided her in her studies and successful completion of special education, cognitive-behavioral therapy, speech therapy specialization and pecs communication system through image exchange. She continued her education in positive dog training, canine fitness training, animal assisted therapy activities, dog assisted PTSD, and animal assisted interventions.
Since 2015 she works as a certified dog trainer and dog therapy coordinator, conducting individual and group dog assisted therapy sessions for individuals of all age groups with disabilities, developmental and learning difficulties, mental and physical health issues.
Konstantina's ongoing love and devotion on the field continues to grow as she participates in international conferences such as AAII international conference in Italy and the "Practical implementation of animal therapy in psychology, education and rehabilitation" conference in Russia.
We are very happy to answer all your questions.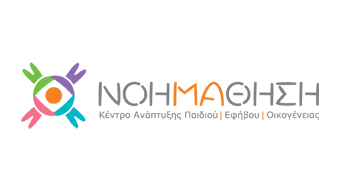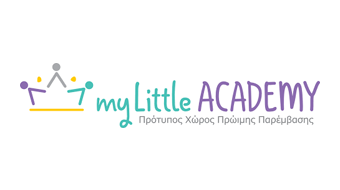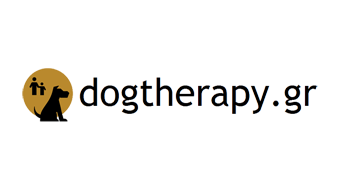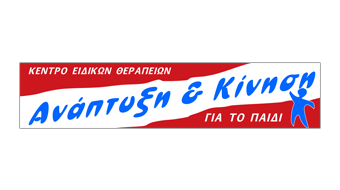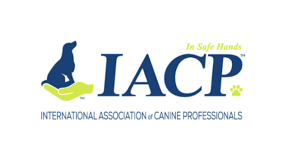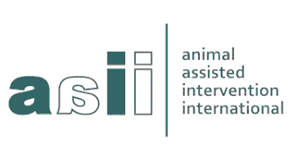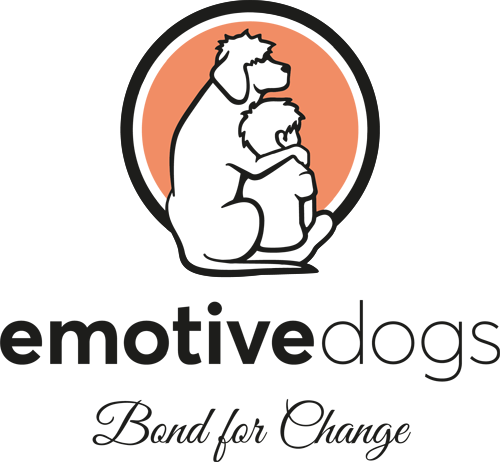 Menexedon 14, Kifissia, 14564, Greece
Contact hours:
Weekdays: from 12:00 to 20:00
Saturdays: from 12:00 to 18:00
Breeder guarantee for Australian Cobberdogs - MDBA breeders like us are the only ones who can warrant
the pureness of the Australian Cobberdog breed.
MDBA member number 20987